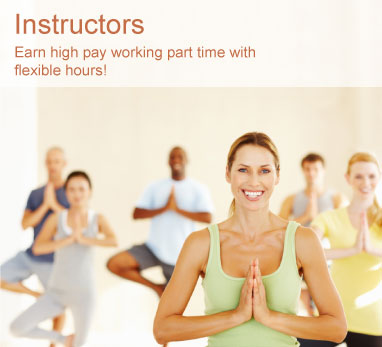 Earn high pay with flexible hours!
Get the respect, pay and support you deserve—become a Viva Community Fitness teacher.
Only Viva Community Fitness offers:
Flexible schedule around your family, travel, full-time job, etc. You pick the times you want to work and locations that are close to you
The chance to get paid to keep fit.
Free, unlimited Viva Community Fitness classes
Unlimited access to the Main office as well as other teachers for support, advice and friendship.
Competitive salary
Holidays off.
Help others in your community look and feel better and support your community.
How to get started:
Make sure you meet our instructor requirements. If you do, please send us your resume highlighting your current employment, fitness certifications and fitness teaching experience, and please include answers to the following questions:
What days (Mon-Sat) can you work?
When can you start?
Where do you live, city and Township?
Name four towns and two Townships near your home or office.
After we receive your information, we will contact you to schedule a 15-minute telephone interview. This interview will be at your convenience.