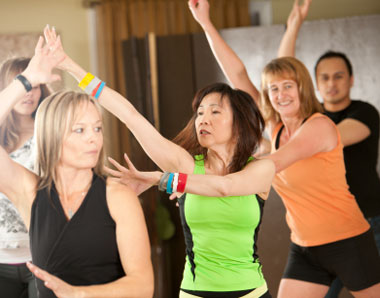 Zumba Gold
The same wonderful, energetic Zumba music and moves done at a lighter pace than regular Zumba. You will smile, sweat and leave energized! Strives to improve our balance, strength, flexibility and the heart.
Offered at the following locations on the days listed:
No Zumba Gold classes are currently scheduled.
Choose another class or contact us for when/where Zumba Gold will next be offered.