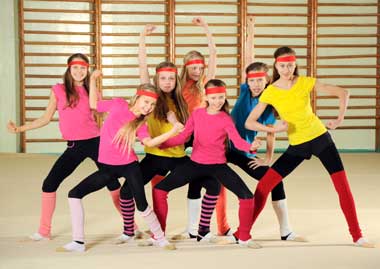 Zumbatomic
Zumbatomic classes are high energy fitness-parties for teens 12 and up. Packed with easy to follow dance steps and games to the hottest music like Hip-Hop, Reggaeton and Cumbia. Forty-five minutes of non-stop fun for all fitness levels! Come join the party!
Offered at the following locations on the days listed:
No Zumbatomic classes are currently scheduled.
Choose another class or contact us for when/where Zumbatomic will next be offered.
Equipment Needed
Wear exercise attire, sneakers and a smile. You can purchase this equipment at a local sports retailer or quickly and securely at our Viva Community Fitness Amazon aStore.