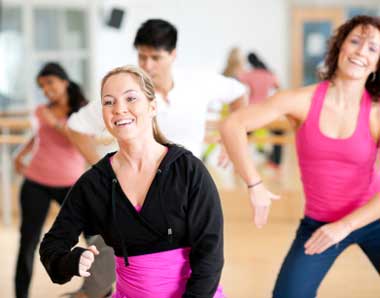 Bokwa
An intense cardiovascular workout combined with South African war dance, Capoeira, Kickboxing and Steps. You will be doing fast paced, easy to follow movements to pulsating rhythmic beats of African, Latin, Popular dance and House music. You will sweat, tone your whole body, increase your stamina and endurance and feel on top on the world!!!! At the same time you will burn mega calories while stress and tension is replaced with joy and I can do anything attitude. For ages 13 and up, men and women who want a real cardio challenge. Targets: Legs, arms, cardiovascular system (heart & lungs).
Offered at the following locations on the days listed:
No Bokwa classes are currently scheduled.
Choose another class or contact us for when/where Bokwa will next be offered.
Equipment Needed
Wear exercise attire, sneakers and bring water. You can purchase this equipment at a local sports retailer or quickly and securely at our Viva Community Fitness Amazon aStore.