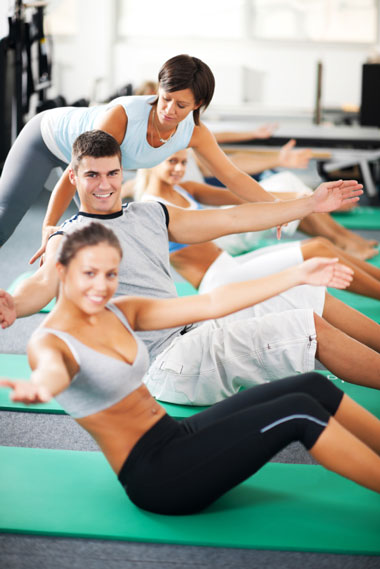 Mat Pilates
Transform flab into sculpted muscle and energize your life! Slim your waist, stomach and hips; strengthen and tone your muscles; relieve back, wrist, neck and shoulder pain and melt away stress. You will leave each class standing taller, looking younger and be full of energy. Non-jarring exercises are tailored to fit each student's body. Perfect for men/women, ages 15 and up and all fitness levels. Targets: Abs, back, posture, balance and flexibility.
Offered at the following locations on the days listed:
Fall 2021
Equipment Needed
Wear comfortable exercise attire. Bring a large towel, mat, medium or regular strength Pilates band. You can purchase this equipment at a local sports retailer or quickly and securely at our Viva Community Fitness Amazon aStore.